"Smiling during good times is ordinary; Smiling during tough times is eXtraOrdinary." – Naveen Lakkur
Good times are subjective and everybody describes good times in their own way. Some count money, or relationships, or any part of their personal or professional lives. Good times bring a smile to everyone. How they use their good times so that it remains so for a foreseeable future is left to them.
Some people smile even during tough times. That doesn't mean they will take it easy or these downtimes are not hurting them personally or professionally. Certainly, it does. But their ability to smile and walk that extra mile to get out of tough situations is their little extra. Let us relate to it with some examples.
Story 1 – Bringing a Revolution with a Smile
Listen to the story on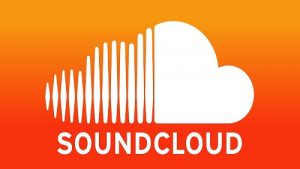 or
Some of the biggest countries and empires in the world have gone through revolutions that have permanently changed the social and political scenario. And rightly so, revolutions have the power to change. Kozhikode born Dr. Verghese Kurien spearheaded the 'White Revolution' in India.
He helped put India on the map with 'Operation Flood', the world's largest dairy development program, and made dairy a self-sustaining industry. The dairy income is today the third of all rural income.
With the exploitation of dairy farmers rampant by dealers and middlemen, farmers sought a permanent solution. Dealing with corruption and unfair trade practice was not what farmers wanted to deal with. The revolution started under the then Deputy Prime Minister Sardar Vallabhbhai Patel and initiated by Tribhuvandas Patel, who brought in Dr. Verghese Kurien.
He started the association to enable dairy as a product to reach the consumers and the way the organization was structured and operated, is a showcase of Business Model Innovation. The White Revolution started in the 1970s. The Gujarat Co-operative Milk Marketing Federation Ltd. (GCMMF) with a combination of other cooperatives launched Amul.
They operated under a cooperative framework. Their facility included a lot of machinery which included a pasteurization plant. The milk that reaches the stations are from farmers of the associated unions and verified agencies. Amul has over 3.2 million dairy farmers as providers. Their milk collecting procedure is an example again for process innovation.
They innovated to make their operations cost-effective. They collect milk using a three-tier cooperative structure. A dairy cooperative at the village level is affiliated with milk unions at the district level which is in turn federated to a milk federation at the state level, ensuring swiftness in operations to cater to several millions of consumers. This is a case study of a supply chain with its market positioning of the C2C model 'Cow to Consumer', innovation in itself. 
What brought smiles to millions of Indians and Amul's employees was the creation of the 'Amul girl', the brand's mascot. It has used the Amul girl in the longest-running brand campaign with an element of humor on its print ads. Its old advertisement features in the list of best Indian ads made. How can we forget 'Utterly Butterly Delicious!', it brings a smile on our face even now.
Their product innovation included processing buffalo milk to make milk products instead of cow's milk which was in short supply at that time. Their competitors made milk products using cow's milk and they had initially shot back saying Amul's idea would not work. Today's Amul's butter and ice creams made from buffalo's milk are cash cows for the company.
This model called the 'Anand pattern' was replicated by other dairies in India while Prime Minister Lal Bahadur Shastri was in office. His 'Billion-litre idea' was brought into force. Amul innovated further to bring out a diversified portfolio of products and have been able to cater to the needs of all segments.
The sheer determination and a Little Extra hard work of Dr. Kurien and others who supported him not only broke the hegemony of selfish companies but also brought farmers and workers to smile when times were tough. The best part is that Amul's model is replicable in any industry and at any level. Watch their story.
Story 2 – A Healthcare Giant That Brings Smiles
Listen to the story on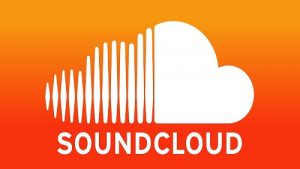 or
Dilip Sanghvi was not a man of Science or Healthcare. He was a graduate of Commerce from the University of Calcutta. After his education, he was helping his father sell generic drugs in Kolkata. However, he had a desire to make drugs on his own. He borrowed Rs. 10,000 from his father in 1982 and started Sun Pharmaceuticals.
He started with one psychiatry drug and grew from there to become the world's fourth-largest specialty generics maker and India's most valuable pharmaceutical company. In March 2019, the company's revenue was $4.1 billion. He grew Sun Pharma with a series of mergers and acquisitions.
The acquisition of Ranbaxy allowed Dilip to enter the European and US markets. He started Ophthalmology drugs in 1987. With the right decision making, he was able to sail Sun Pharma through a successful IPO in 1994.
While it was all smiles during the good times, the company did hit upon tough times too. Though Dilip Sanghvi is known as a successful entrepreneur, he brought smiles to people's faces with his gestures that included foregoing his salary in 2019 to cut costs and his indifferent reaction when he pipped Mukesh Ambani briefly to become the richest Indian.
Sun Pharma today also manufactures Gynecology and Oncology medicines amongst others, with operations in more than 150 countries employing 50,000 people. However, over the last four years, Dilip lost more than 60% of his wealth due to the declining valuation of the company.
This has made him take drastic measures to reduce operating costs. He took a salary of ₹1 in FY 2019, almost a 100% salary cut. It has been hard at work to deter COVID-19. In June 2020, the company received permission from Drugs Controller General of India (DGCI) for the clinical trial of a plant-based drug, ACHQ, to check its effects on patients infected with the novel COVID-19 virus.
It is said that the virus causing dengue and coronavirus behave similarly in the human body. Though the company has been using the new drug to treat dengue, with the infection raging worldwide, Sun Pharma will now wait and watch if the drug can be repurposed and be effective in treating COVID-19 patients.
As a result, the company's shares rose 5% intraday on May 29. Let us hope with their innovation and a little extra effort they can ride through these tough times smiling and bring more smiles to people's faces.
Story 3 – A Magical Story That's Not Make-Believe
Listen to the story on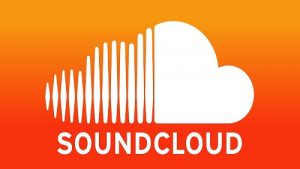 or
In the year 1990, while making a train journey from Manchester to King's Cross (London), Joanne Rowling got a full picture of how Harry Potter, along with other key characters from the Harry Potter series should be. For the next six years, she would imagine the high-fantasy world involving wizards and witches.
Growing up, her family was impoverished. Her childhood was difficult as her mother was suffering from multiple sclerosis for 10-years. Harry Potter and the Philosopher's Stone was the first of the seven novels of the series. Before writing Harry Potter, she had worked in offices, but growing tired, she moved to Portugal to teach English at the age of 25, where she got married and became a mother.
After she became single again, she headed back home to Scotland, the UK carrying with her some chapters of her first book of the series. While living in Scotland, she did not have a job and had to live on welfare. Her strength was to sit alone by herself and write stories.
The tough times were so hard on her, she also considered committing suicide because of depression that she suffered from. She sat in cafes and used her trusty typewriter to write her story, while also visiting psychiatrists for help to cure her depression. At the same time, she received many rejection letters from publishers. And the going was tough, but she took all hardships with a smile.
A new publisher at the time, Bloomsbury gave her an advance of £2,500 and published her first novel under the pen name J.K. Rowling. The book became an instant bestseller and won numerous awards. The next year, movie giant Warner Bros. bought the film rights for the first two books. By 2012, the Harry Potter series became an empire with licensed toys and action figures. Innovation was on a roll…Going a Little Extra, she even listened to fans and checked what their reactions would be to certain turning points in the story.
Her books have sold more than 450 million copies worldwide in 67 languages. The brand's worth grew to become $15 billion. In 2004, Rowling became the first author to become a billionaire and featured in the Forbes list for a while. However, she wanted to be a little extra and put a smile on other people's faces as well. She started giving so much to charity that her name came off the Forbes billionaire list.
She donated millions of dollars to charities including the study of multiple sclerosis from which her mother had died a few decades ago. She has donated to charities called the Multiple Sclerosis Society of Great Britain and One Parent Families.
Named after a "Harry Potter" spell that conjures light, she started Lumos in 2005, a charity that supports children whose parents are affected due to natural and man-made disasters like wars around the world. She was against the institutionalization of children and her charity worked to help institutionalized children.  The sight of Harry Potter doing his wizard stuff on television brings a smile to children's faces, even during tough times. Watch her Harvard Commencement speech.