"Having sight is ordinary; Having a vision is eXtraOrdinary." – Naveen Lakkur
Sight is one of five senses a person can be proud to have. In fact, amongst all of the sense organs, eyes are the most sensitive one. Sight is a powerful faculty of a human that gets you to see things including the shape, size, color at a distance at any particular time. It can wane over time. It's hard to even imagine a person without sight. Such people get stuck and its hard to even move around. It's hard to imagine with your eyes open.
Sight is such an important aspect of one's life. However, for people who want to move forward in life, do better than they are doing now, they must have a vision and work towards it. It's the Little Extra vision that sets apart an extraordinary leader or an entrepreneur or an enterprise from general people who have sight. It is because its the vision that sets the direction and helps you in your quest along with a Little Extra effort to create something new that is useful to others.
Listen on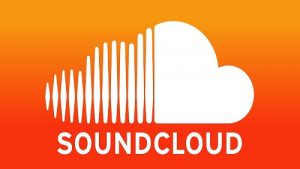 or
Story 1 – Seeing is Not Always Believing
Listen to the story on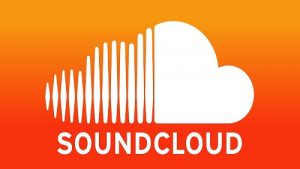 or
Two young boys, one with perfect vision and the other who was visually impaired were walking back to their village. The boy with healthy eyes was guiding the visually impaired boy down the street. The afternoon sun was above their head and the heat was taking a toll on their energy levels. The long walk increased their thirst too. Soon they wished they had a spot where they can drink water from. There was a lot more distance to cover.
The boy leading from the front spotted a farm on the right side with cucumbers. Hungry and excited due to the sight of the juicy cucumbers, he told his visually-impaired friend to stand by so that he can get into the field and pick the cucumbers to quench their thirst and fill their stomach.
However, the visually impaired boy stopped him and said that he has few questions. The healthy boy though feeling impatient waited for the questions.
"Are there only one or two cucumbers, or are there many?"
"There are many hanging", came the reply.
"Is it open and accessible easily?"
"Yes, I can pick it up easily", the sharp-sighted boy said.
"One last question. Is it maintained? Or is it covered by shrubs and looks a little wild?"
"Yes, it is a little wild. It is grown everywhere," he replied.
"No, we are not eating it. We will move further," said the visually impaired boy.
The sharp-sighted boy said that he must be crazy to not eat the cucumber. Though adamant to eat it, at the insistence of the visually impaired boy, they moved forward without eating. However, later they learned that the cucumber was poisonous and not good for consumption. The boy who had perfect sight could see the cucumber.
The visually impaired boy could not see the cucumber, through his inner eye could see that it was not edible. He instead collected data, with three separate questions and processed the safety level of the cucumber only in his mind's eye. He could understand and relate that what the sharp-sighted boy could see was deceiving him.
However, the visually impaired boy could foresee the danger because he was using other faculties very well. He could see from his inner eye, his vision. The vision as a little extra making this boy differently enabled and not disabled.
Story 2 – Srikanth Bolla Envisions a Bright Future
Listen to the story on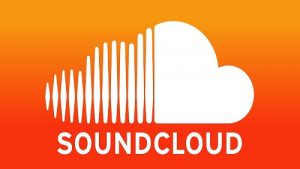 or
Srikanth Bolla was born in 1991 in a small village in Machilipatnam in Andhra Pradesh to a family dependant on farming. He was born blind and hence some villagers advised him to let him die. His parents did not listen to them and soon the family, as well as Srikanth, faced a lot of discrimination. Even in school, no student would sit with him and he was not included in any extracurricular activities and sports. His village school did not have the concept of inclusion.
He grew up lonely because no one acknowledged his presence. He was given an underdog status throughout his life. He was not allowed to take up science after class 10 because of his disability. He did not want to pursue the Arts due to his interest in the Sciences. He filed a case, fought the system, and six months later, the Andhra Pradesh board let him pursue Science as he had scored 98% in his tenth. After the IIT refused to give admission to him, he applied to US universities.
He became the first blind student admitted to MIT in Boston, US. After his graduation, he gave up corporate opportunities in the US. With a vision, he came back home and started Samanvai, a Hyderabad-based NGO to support services to students with multiple disabilities. He promoted Braille literacy, a digital library, and a Braille printing press/library to provide tutorial services for blind students. Through Samanvai, Srikanth has managed to mentor over 3,000 students, helped them acquire education and vocational rehabilitation.
Not to be done with mentoring differently-abled students, Srikanth put a Little Extra effort started Bollant Industries in 2012. The portfolio of products in his company includes betel plates, spoons, areca leaf plates, dinnerware, and trays. The company also manufactures adhesives and printing products. He employs more than 150 differently-abled people in his company, which is 70% of the company's workforce. His annual sales have crosses Rs. 70 crores in 2016.
Angel investor Ravi Mantha invested in Srikanth's company after being impressed with Srikanth's business acumen. His company has production facilities in Hubli (Karnataka), two in Hyderabad (Telangana), and one in Nizamabad (Telangana). His vision also includes an extraordinary dream of an IPO for the company. Watch the video.
Story 3 – Mukesh Ambani's Foresight Connects India
Listen to the story on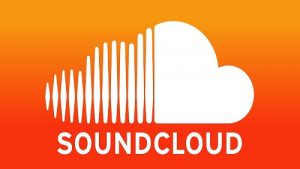 or
This story is an example of how when somebody with perfect sight and a vision can do wonders and even change many lives, of course with a Little Extra effort. Mukesh Ambani is the Chairman of Reliance Industries Ltd (RIL). He was born in Yemen when his father Dhirubhai Ambani went to Yemen to make a living. When the family came back home, they lived in a two-room house in Mumbai. Growing up, he watched his father build Reliance.
After his education, he and his brother Anil Ambani joined Reliance in 1981. Reliance at the time was dealing with refineries and petrochemicals. Like his father, Mukesh was a visionary too. His vision was to keep all of India connected. He set up Reliance Infocom Limited to focus on information and communication technology initiatives. Setbacks prevented him from launching a telecommunication network he was mulling. However, that chance came in the 2010s.
Throughout that decade he worked to set a stage for the launch. Reliance Industries Limited started operations of Jio in September of 2015. They soon generated interest in the network by giving away data for free with the thought that "data is the new oil". It was the only free network in the world at the time. The million-dollar advertising campaign worked wonders.
Soon they roped in millions of users. Most of them stayed with the network even after the free data period expired and they kept prices low. It forced other players in the market to keep their prices low to stay competitive. Soon India became one of the biggest economies in the world with the cheapest data.
The story of Reliance Jio illustrates how Mukesh Ambani's vision has made them the world's largest startup and probably the quickest to grow to its size. It is one of the most valuable startups now. It has put a Little Extra effort to spread its business offerings from telecommunications to digital money to online retail, and also content production.
Today it has a user base of 388 million people online and growing. Many Indians have found success by setting up online businesses using the internet provided by Jio. Many successful Indian bloggers and YouTubers credit Jio for getting them online. In April 2020, Facebook, one of the biggest successes in recent times bought a 10% stake in Jio.
Also, with the association of Facebook, it could be a grander and global vision going forward. This extraordinary journey started with a powerful vision and the journey continues.