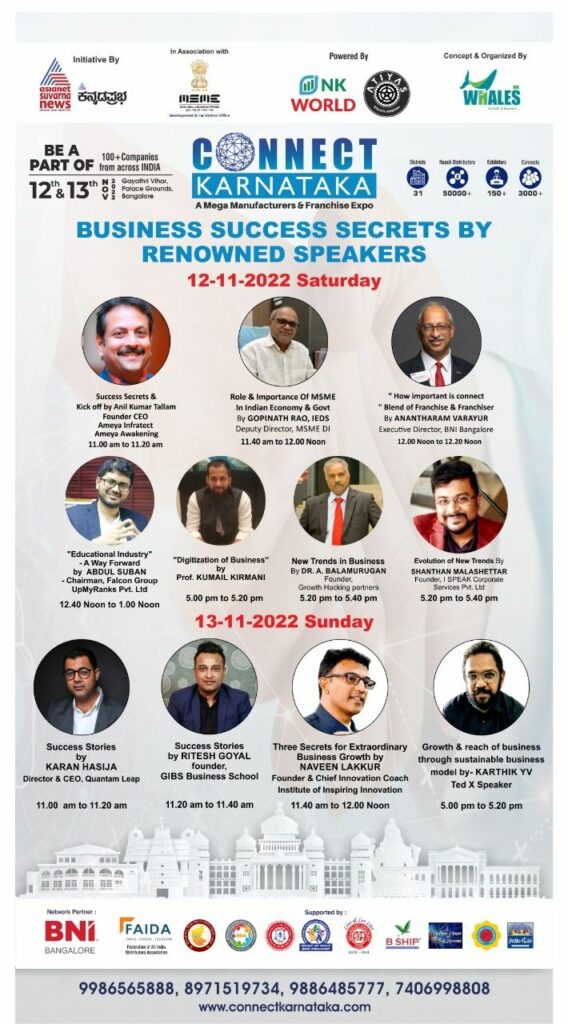 #ConnectKarnataka a wonderful event and a platform for #ProductShowcase, #Alliances and #BusinessDevelopment for the #entrepreneurs and #BusinessOwners. It was very visible that active #BusinessNetwotking was happening.
Who doesn't want to have business growth…I had an opportunity to deliver a keynote talk sharing the secrets as #aLittleExtra – to develop progressive #mindset; enable #innovation and create a powerful #vision…
Thanks to Anil Kumar TV for inviting. It was nice to have interactions with the co-speaker Karan Hasija and Ritesh Goyal. It was pleasure exchanging thoughts with Anantharam Varayur.
It was also encouraging to see the number of #EV's being showcased and the shift happening towards #sustainablity…
Congratulations and best wishes to the organizers and the volunteers for this edition and the future ones too 👏👍