"Building an attitude to win immediately is ordinary; Building an attitude to win definitely, is eXtraOrdinary." – Naveen Lakkur
Ideally, most people invest in a business, project, or venture to immediately earn high returns. But most of the time, circumstances do not favor those who expect high returns in the short term. Some people invest in their education, start projects with their knowledge, fail, learn from their mistakes, and in the end, they learn enough lessons that will last them a lifetime. Whatever be the result, a lifetime worth of learning is a definite win. Here are a few examples to learn from.
or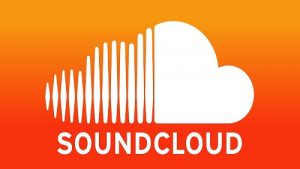 Story 1 – An Attitude For Investing
Angel investing has a high point of entry, as it is an investment vehicle for the rich. On the contrary, investing in the stock market is one of the many investment vehicles most people can choose. Because of the low point of entry, many people trade in stocks daily, hoping for high returns. Though it is volatile, if done carefully, people can do good for themselves and can help visionary companies in the process. Weather angel investing or stock market investing, people who stay invested for a long-time find success.
In the early 90s, a man named Harshad Mehta ran one of the biggest stock market scams in history to the tune of 24,000 crores. To keep it brief, he took money from small banks that couldn't afford government bonds, approached the big ones to lend theirs to the small banks. Before cash and the said bonds exchanged hands, he would use the money to pump it into the stock market, bumping up a few stocks' prices and getting good returns in the process. He also earned a commission for the transaction between the banks.
He got good at it, but he was discovered putting an end to his scam. Sometime in the 80s and the early 90s, Rakesh Jhunjunwala, a CA by profession, started investing with ₹5,000. Contrarily, he did not take the same route as the scammers who shook the Indian stock market. He instead gained knowledge about investing, learned about companies that listed shares in the stock market. He was selective and invested in companies with strong fundamentals.
Two of his early investments were in Tata Tea and Sesa Goa (now Vedanta). His recent successful investment is with Titan Industries, the watchmaker. He is worth $2.4B and invests in companies through Rare Enterprises, his investment firm. Throughout his journey, he learned to maintain patience, which he used whenever market conditions were down. Besides this, he started when the world was not 'bullish' on the Indian stock market scenario.
With his philosophy, "buy right and hold tight," he has taught Indians that they must have the right attitude and a passion for emerging companies. He also advises people to do due diligence like factoring the company's ability, business scalability, and management quality. He showed that even ordinary people could be a growth engine of visionary companies. Though he saw losses, he built his knowledge and an attitude to win definitely.
Story 2 – The Professional Networking Platform
Like most college graduates in the 90s, Reid Hoffman wanted to do something with his life, find solutions to the world's problems, and help others. He realized that he could help a lot of people by being an entrepreneur. He got experience building products and running teams with Apple Computers and Fujitsu.
He started his first venture SocialNet, a platform where people of similar interests could meet online. It was one of the first online dating websites, a bi-directional matching system way ahead of its time. However, they did not grow as fast as they wanted. Other platforms at that time like Match.com grew more quickly. Social networking platforms like Facebook also started growing at that time, leaving other platforms behind in the dust.
After the venture failed, he went to work at PayPal. After a few years of working there, he wanted to try out an idea for another social networking website that connected professionals. He established LinkedIn, a bi-directional matching platform that worked in the same lines as SocialNet with a realization that professionals wanted to match interests with other professionals and meet them. He found that there was no trusted platform doing this.
People had to use their real identities as opposed to using avatars in his previous platform. He learned from his failures and applied it to LinkedIn and saw a monumental success with a clearly defined value proposition in his new venture.
He has now turned to angel investing. Some of his successful investments are Airbnb, Edmodo, Digg, Technorati, Change.org, among others. Hoffman failed at an early stage, but he also learned from his mistakes and built an attitude to win definitely.
Did you know?
Reid Hoffman did not invest in Facebook as he thought it would be a conflict of interest due to his involvement with LinkedIn. He introduced Mark Zukerberg to Peter Thiel and put his efforts into growing LinkedIn. The rest is social media history. Today, LinkedIn has more than 500 million users, with its presence in 200 countries.
Story 3 – Attitude That Built a Brand

Here is another man who built a brand in his namesake. Soichiro Honda was born in 1906, a geopolitically turbulent time. At the age of 15, he left for Tokyo to earn a living without finishing his education. After working at an auto repair shop for six years, he returned home to start an automotive shop.
During the late 1930s, despite the economic downturn due to the Great Depression, he founded Tōkai Seiki, an auto parts company. The company produced piston rings for Toyota and invested everything into this innovation. However, it was rejected for not meeting their specification despite working hard. With no success and little cash, he went to finish his education.
He even pawned his wife's ring to have enough money for his family's expenses. He learned to improve upon his previous designs while he was in school. He used his learning, tried, and failed for two more years, then finally secured a contract with Toyota. However, one of the piston rings he created exploded, bringing problems to his company.
He came back from a loss, but an earthquake destroyed his factory. Despite rebuilding his factory, the allied forces' carpet-bombing of the area leveled it. After the war, he experimented instead of selling auto parts, creating an innovative motorized bike using his products. The motorcycle became a hit giving Brand Honda a fresh start.
The Honda bikes have competed with some of the biggest motorbike companies, like Triumph and Harley Davidson. Honda is one of the competitors for Toyota in the car segment. Soichiro Honda is not only a man with an undying spirit, but he also built his knowledge of how automobiles worked, and then he succeeded by building the right attitude.